Expertise, Alliances And Partnerships


QlikView is one of the foremost solutions to help you gain insight and intelligence through data exploration. The QlikView Business Discovery platform via its innovative associative technology delivers true self-service BI that empowers business users by driving its vanguard decision-making process for the whole enterprise.

Create. Collaborate. Captivate – Tableau complements your natural ability to understand data visually and makes analytics easy. For analysts, executives, IT, everyone. Tableau is transforming the way people use data to solve problems. Tableau makes analyzing data fast and easy, beautiful and visual. It's software for anyone and everyone.

The leader in Push Intelligence successfully bridging the last mile between big data and intelligence. Metric Insights' Push Intelligence platform is built upon a patented KPI Warehouse technology, which is optimized to deliver KPIs to specific users under specific conditions along with rich metadata that provides context. This approach eliminates "dashboard overload" and enables users to collaborate and respond quickly to significant business issues.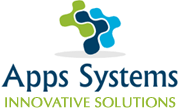 Apps Systems introduces you to the next generation in client and business engagement with a complete portfolio of technologies to integrate content management, user engagement, and social and collaborative technologies with existing applications. With a vivid expression of visionary and sector leading technologies in this area including product suites from both Oracle and Adobe, Apps excels in Oracle WebCenter Portal, Content Management, Service Oriented Architecture, Business Process Management, Identity Management & the complete suite of Fusion Middleware technologies. Apps also has a strong knowledge base in Adobe Enterprise Content Management technologies, including Adobe Experience Manager for organizing and managing the contents through diverse digital marketing channels.