Success Stories



We deliver premium BI products, solutions and services, with proven experience and consistent quality for our Tableau, QlikView and Metric Insight customers. We build solutions to discover and build new synergies between data, people and processes - smarter and faster


We are results driven with a relentless focus on Time-to-Value, low total cost of ownership and rapid adoption.
Our philosophy is collaborative, professional, educational and personal.
We are passionate about improving our customers' operational efficiency and business performance and our long lasting relationships validate this continually.
Our commitment lies not only in delivering expert, hands-on support, but also in the knowledge transfer that makes clients self-sufficient.
We have delivered numerous business intelligence solutions to satisfied customers at Global 1000 and mid-market organizations.
Key to our success is our full project life-cycle methodology, reflecting our years of experience and recognized best practices. We combine business and technical excellence, expertise with best-of-breed technology, and industry-specific experience to meet and exceed our customers' expectations.
Industry-specific experience
We have deep knowledge and experience with leading verticals, and have designed, built and implemented very successful solutions in:
Financial Services
Health and Life Sciences
Consumer Products
Publishing
Manufacturing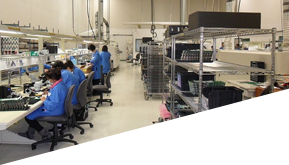 Success Story - Global Manufacturing
A $9B global supplier of industrial gases, performance materials, equipment and technology. One of the world's largest supplier of hydrogen and helium and has built leading global supply positions in growth markets such as semiconductor materials, refinery hydrogen, coal gasification, natural gas liquefaction, and advanced coatings and adhesives.
With a single instance of SAP R/3 and over a 100 Business Warehouse info cubes & two dozen subject areas, business found it difficult to get information when they wanted it, the way they wanted it, using the existing BW Business Explorer reports. They were unable to leverage the power of SAP.
Using QlikView, we deployed 22 application focused on cost and operational performance to over 1000 users ​
We successfully unlocked data for a much larger audience of analytic and operational users
We helped the business gain new insight into costs during a brutal economic climate
We created a mobile application to provide "daily volume" data to the CFO and top 50 managers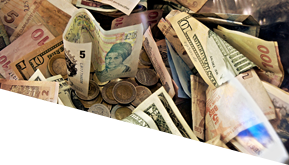 Success Story - Wealth Management Firm
A major Wealth Management and Mutual Fund company provides investment strategy and management to a variety of traditional institutional financial investors as well as individual investors. Products range from Strategically Managed Funds to Mutual Funds, Emerging Market Funds and so on.
The firm reports daily end-of-day activity as it's Assets under Management and tracks how their Sales and Marketing efforts contribute to the bottom line. However, they were unable to marry the two worlds of managed assets with their sales efforts. They were completely disconnected in reporting while intimately connected in the business sense. The firm had no means of doing comparative ad hoc analysis or business discovery to insure balanced, diversified portfolios.
Using QlikView's in-memory analytics and self-service BI features, we developed: ​
A combined world where Managed Assets were viewed side-by-side with Sales and Marketing efforts. Spikes in data could now be explained.
Consolidated views of Assets under Management across various dimensions and timelines. Detailed drill downs across these dimensions accessing critical information was quick and did not require additional spreadsheets.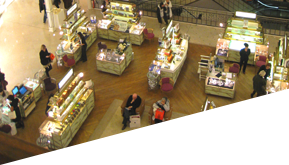 Success Story - Global Consumer Product - Retail
A manufacturer and retailer of upscale luxury products to its customers globally. Products range from mainstream goods to accessories and other fashion goods.
The enterprise has data being sourced from multiple spreadsheets and being analyzed separately by different business units using extracts from SAP, manual excel files and other operational applications. There was no single definition of the truth. Conversations were carried out using emailed or shared excel files that were cumbersome to maintain and update due to macros. There were extract job failures that delayed the daily reports from being generated that ultimately affected performance.
Solution
Using QlikView's in-memory analytics and self-service BI features, Intellisight created:
An easy to maintain job extraction schedule with QlikView Publisher and certified QlikView SAP Connector to extract data on a timely incremental/full refresh basis as needed.
An enterprise framework to consolidate the disparate information and metrics into a centralized, easy to access application for the entire organization. Authentication using QlikView AccessPoint via their Active Directory as Single sign-on (SSO).
Consolidated all the multiple data sources from SAP, flat files and more, bringing business logic in one easy to interpret umbrella.
A corporate-wide standard for reporting and analysis using QlikView in areas of finance, procurement, sales, and operations